Emergency Assembly Point 1 (In front of the Auditorium)
Auditorium
Emergency Assembly Point 2 (Upper car parking) for:
Academic Block A (A15, A16, A17 plus A25, A26, A27)

DERD Office

Offices: All offices and reception at the Academic Block A.
Emergency Assembly Point 3 (in front of the Library and Faculty block) for:
Academic Block A (all top floor classrooms A33, A34, A35, A36, A37)

Academic Block B01, B05, B11 - B16, B21 - B23 , B27

Academic Block C11, C12, C13, C21, C22, C23

Library

Offices: IT, HR, Admin office, Stores, Estate, Mentor's office, ESRC Project Office
Emergency Assembly Point 4 (In front of Faculty Block) for:
Faculty Block

Convenience Store

Technician's office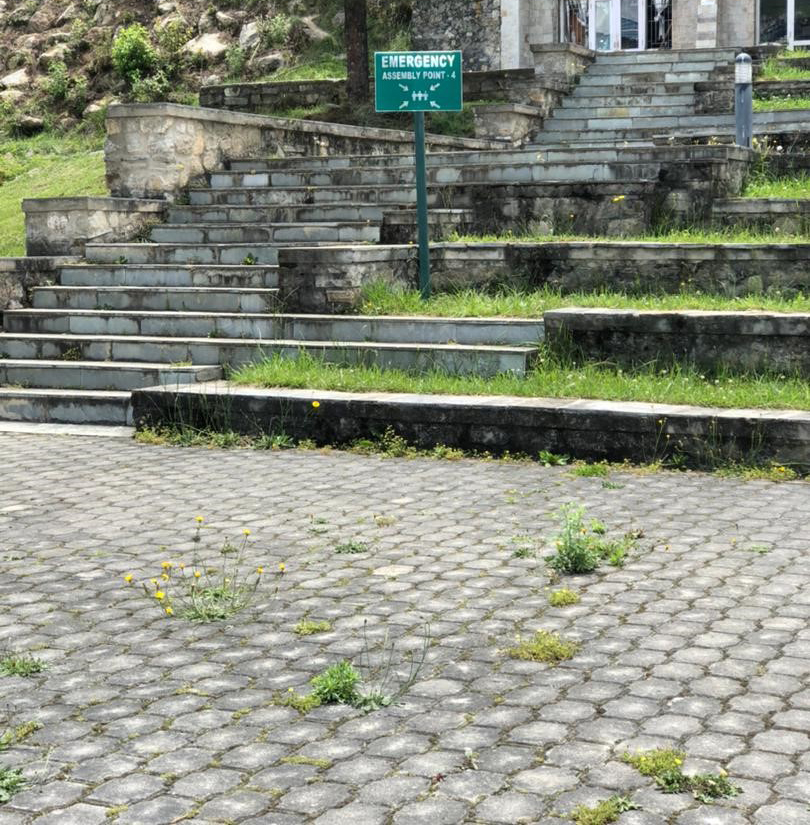 Emergency Assembly Point 5 (Executive Centre parking) for:
Academic Block C15, C16, C17, C24, C25, C26

Academic Block B06, B24-26 (new building)

Cafeteria, Executive Centre
Emergency Assembly Point 6 (car parking behind Sernya RH ) for:
Sernya, Meto Pema, Sershom Residence Halls.
Emergency Assembly Point 7 (car parking in front Taktsher RH) for:
Taktsher, Chhukhar and Dining Hall

Infirmary and Female Mentor's quarter.
Emergency Assembly Point 8 (Open Basketball/Futsal Court) for:
Apartment C1

Dungkar, Tsenden, Gyeltshen Residence Halls

Male Mentor's quarter.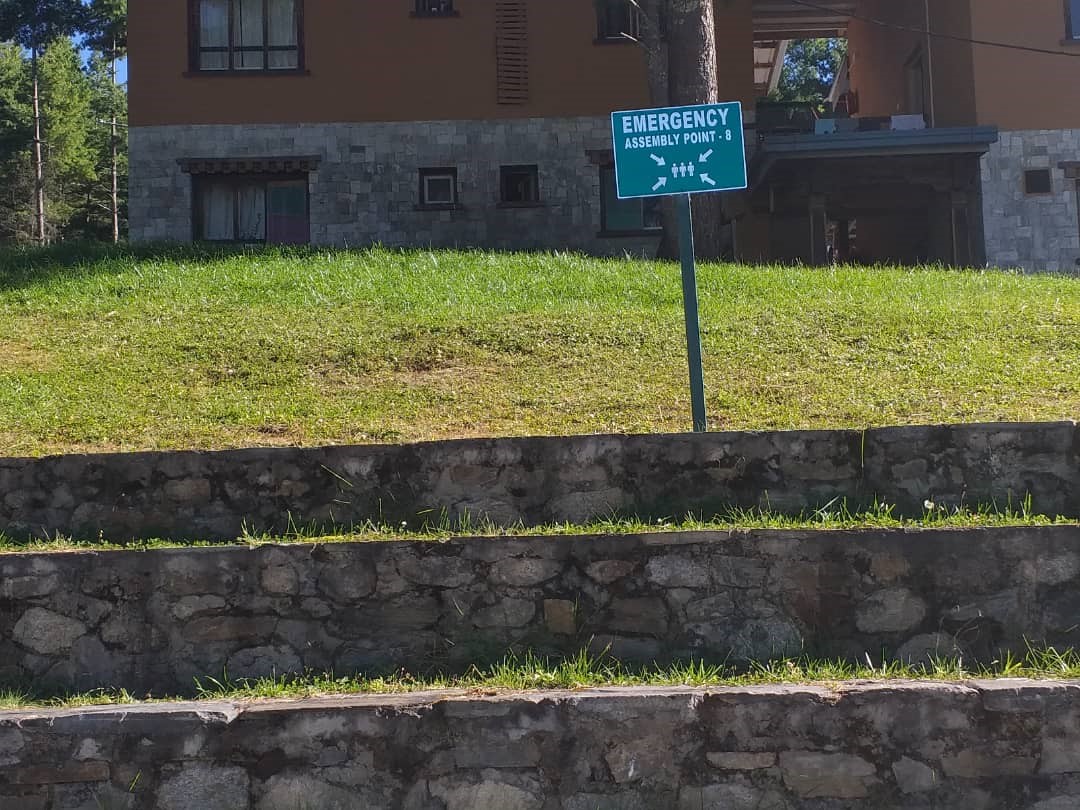 Emergency Assembly Point 9 (car parking behind Apartment D1) for:
Emergency Assembly Point 10 (Behind Library) for:
Support Staff only