Football Timings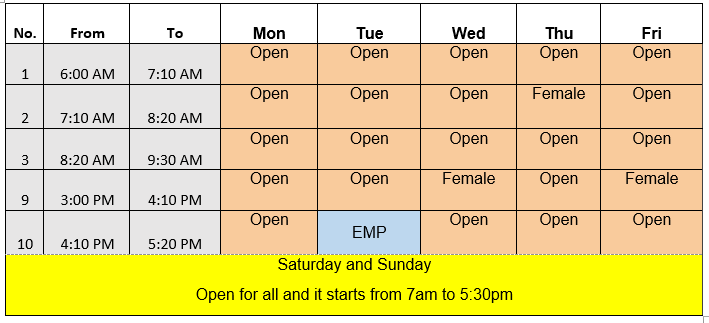 Every Wednesday maintenance will be conducted from 9.30AM- 1:00 PM.
Booking Procedure for students
Booking/confirmation of the RTC football field should be routed through Student Services Department (SSD). The booking form is available at the SSD. or click to download
To fully confirm the booking and for immediate booking confirmation of the slot, a student will need to dully fill up the booking form mentioning 14 or a complete one team unique enrolment numbers of the same gender.
Booking shall be open every Tuesday from 2 PM until the last slot gets filled up. Contact Mr.Tashi Wangdi (Email:

This email address is being protected from spambots. You need JavaScript enabled to view it.

) or Mentor Tashi (Email:

This email address is being protected from spambots. You need JavaScript enabled to view it.

)
Football field shall be available for use only on a pre-booking. Bookings will be on first-come-first-served-basis. Fixed bookings or blanket reservations will NOT BE ENTERTAINED.
Students may continue using the football field if there are no bookings made or when students don't show up after booking.
No teams will be allowed to book the football field more than one game a day.
RTC Students will not be charged for games during academic sessions, however during semester breaks they will be charged a fee for the use of the football field if they wish to play.
No spectators are allowed while conducting Sports tournaments.
Students will not be allowed to invite outsiders as opponents.
Ground rules for football field (Dos & Don'ts)
Please adhere to the time schedule and respect your opponents.
The football field and changing rooms are smoke free zone. Anyone found in violation will be penalized.
Please take care of your belongings. RTC will be not responsible for any lost or stolen items.
Vandalism and graffiti will be dealt seriously.
All waste should be disposed properly in the bins provided.
No pets are allowed.
The schedule is subject to change according to the feedback.